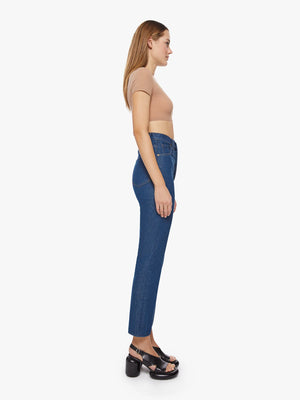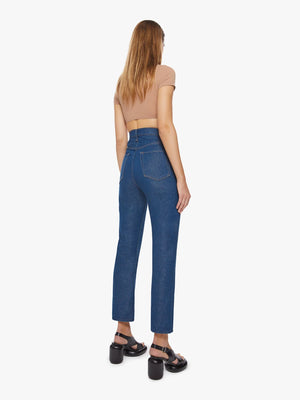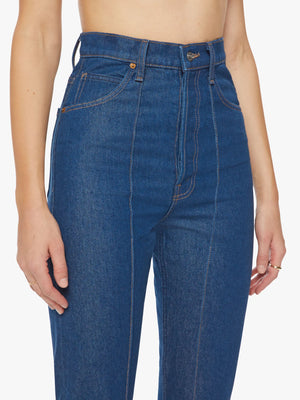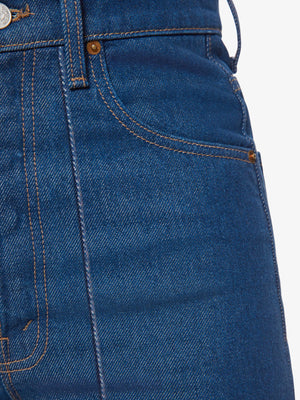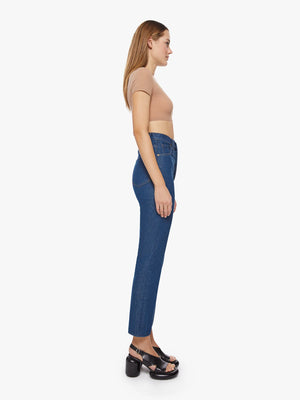 Mother Denim
The Pin Up Tippy Top Sweet Tooth Hover
No crumbs left. A straight-leg jean from SNACKS!, MOTHER's homage to throwback styles of the 80s and 90s. The super high-waisted jeans feature a narrow straight leg with a pintuck detail and a clean 29-inch inseam. Made from a recycled cotton blend, Clean Your Plate is a dark blue wash that channels the nostalgia of snack time with a pretzel-detailed button and candy-inspired interior rivets.
These jeans are rigid and take time to break in. MOTHER says patience is a virtue.
Made in Los Angeles.