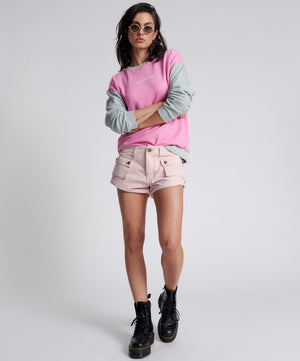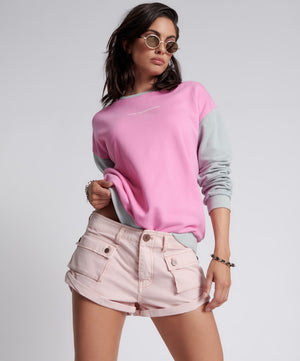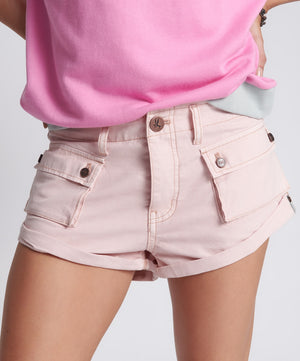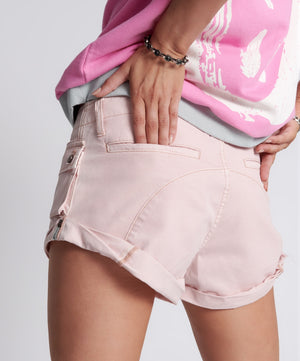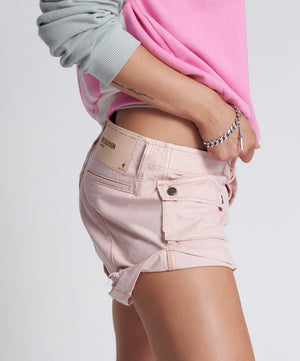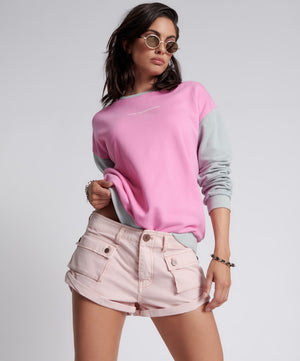 One Teaspoon
Blush Cadet Bandit short
ONE TEASPOON
The LOW WAIST CADET BANDITS are our cult classic canvas shorts with cadet-inspired militaristic details. Low waist and relaxed it fit. Slouchy in all the right places and includes our Bower Bird button and signature hem, rolled and twisted - just like a bandit. Designed to to be worn low & slinky at the hips. Now with larger utilitarian cargo button pockets.
BLUSH is an elegant rose pink colour wash. Crafted from 100% cotton, in a super soft, lightweight canvas. 
Model wears a size 26 (size 4 USA or size 8 UK/AUSTRALIA).