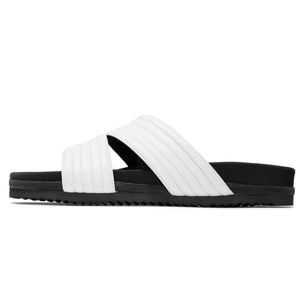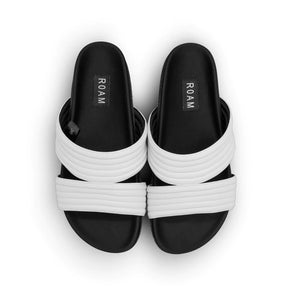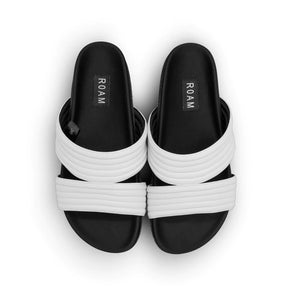 Roam
Crescent Quilt Sandals
ROAM
Introducing ROAM's 'Crescent Quilt' footbed sandal, crafted in buttery soft vegan leather with padded crescent moon shaped straps with quilted stitching for texture and moisture wicking neoprene lining. The padding is made of memory foam for exceptional comfort that allows them to mold to your feet for our signature hug fit.
Featuring a contoured comfort footbed, covered in moisture wicking, breathable neoprene to keep feet comfortable and dry. The durable tread outsole provides stability and is made of sustainable BIO EVA, to keep you grounded while you ROAM.
ROAMs should fit snug in your feet, for a flop-free walk. Please find your size in the size chart.